The best flavours on your cone
RivaReno gelato shop is waiting for you in its shop in Piazza della Loggia, the beating heart of Brescia. There our Italian gelato lab produces every day a series of unique flavours. From the flavours prepared following the ancient Italian recipes to the ones created by our curiosity and interest towards the culinary cultures of the world. Our expert gelato makers of are proud of the unique creaminess of their gelato made fresh daily: come and try our fresh fruit slushes and our gelatos, prepared with milk from the mountain pastures of the Stura Valley and whipped on the spot.
Write Your Own Review
Our schedules
Piazza della Loggia, 11, Brescia
Sunday - Thursday: 12:00 - 24:00
Friday - Saturday: 12:00 - 01:00
Natural gelatos
In our gelato made fresh daily you will never find any preservatives, anti-oxidants, hydrogenated fats, artificial colorants, mono and diglycerids and the likes of propylene glycol or propanediol etc.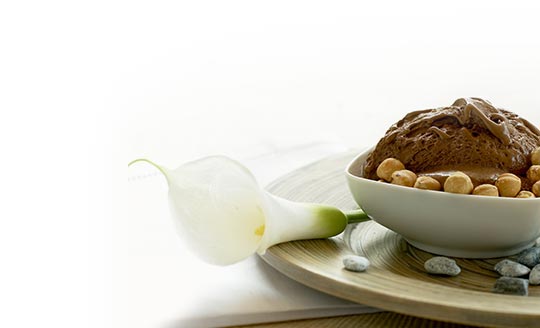 About us...
A delicacy! At last a gelato as it should be. Delicious, sweet yet not heavy or sugary. I have tried only a couple of flavours in my cone, but I have immediately thought how it is difficult to find an gelato like this in Brescia and in other cities. Try it if you are in the centre of Brescia!
Refined and original flavours. Very good gelato, always new and original flavours! The tables outside are nice and the location directly overlooking Piazza della Loggia is excellent.
Artisan gelato shop. Excellent gelato. Extraordinary quality, really super. Charming location.